By Ivo Grigorov (DTU) and Caecilia Manago (ERINN Innovation)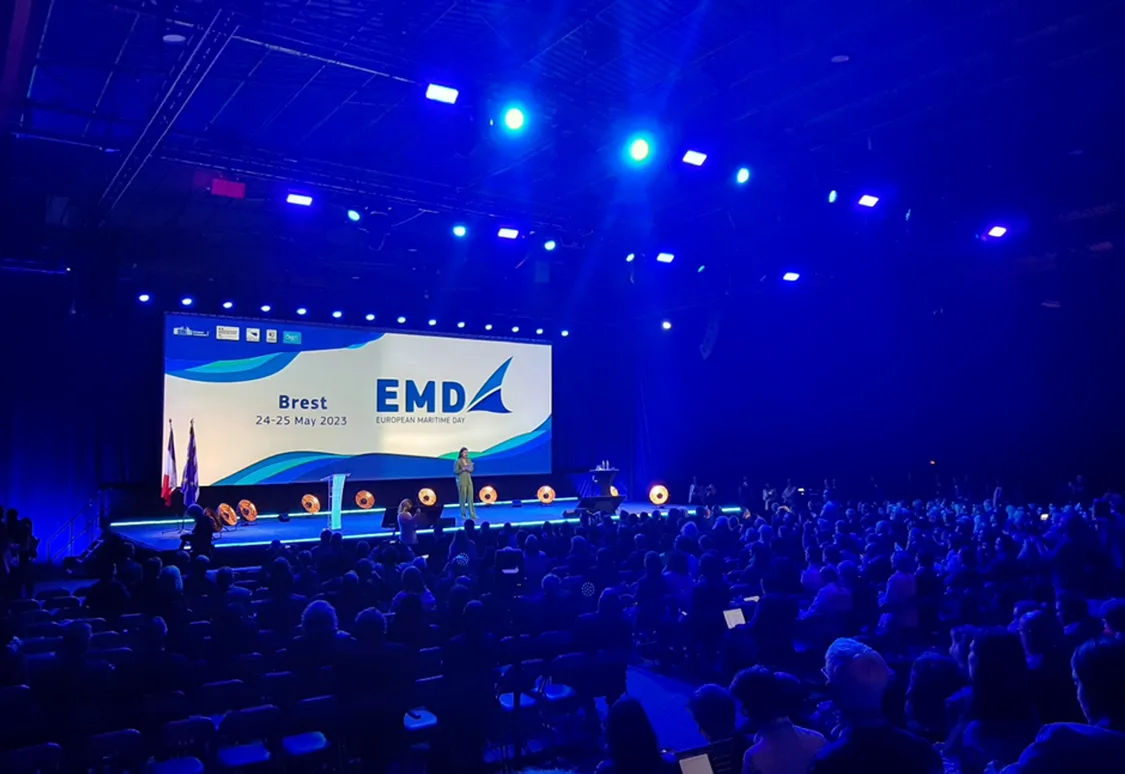 Mission Atlantic was represented by the Coordination and Management Team Ivo Grigorov and Nertila Gojani (DTU) with a stand at the European Maritime Days 24-25 May 2023 in Brest (EMD2023).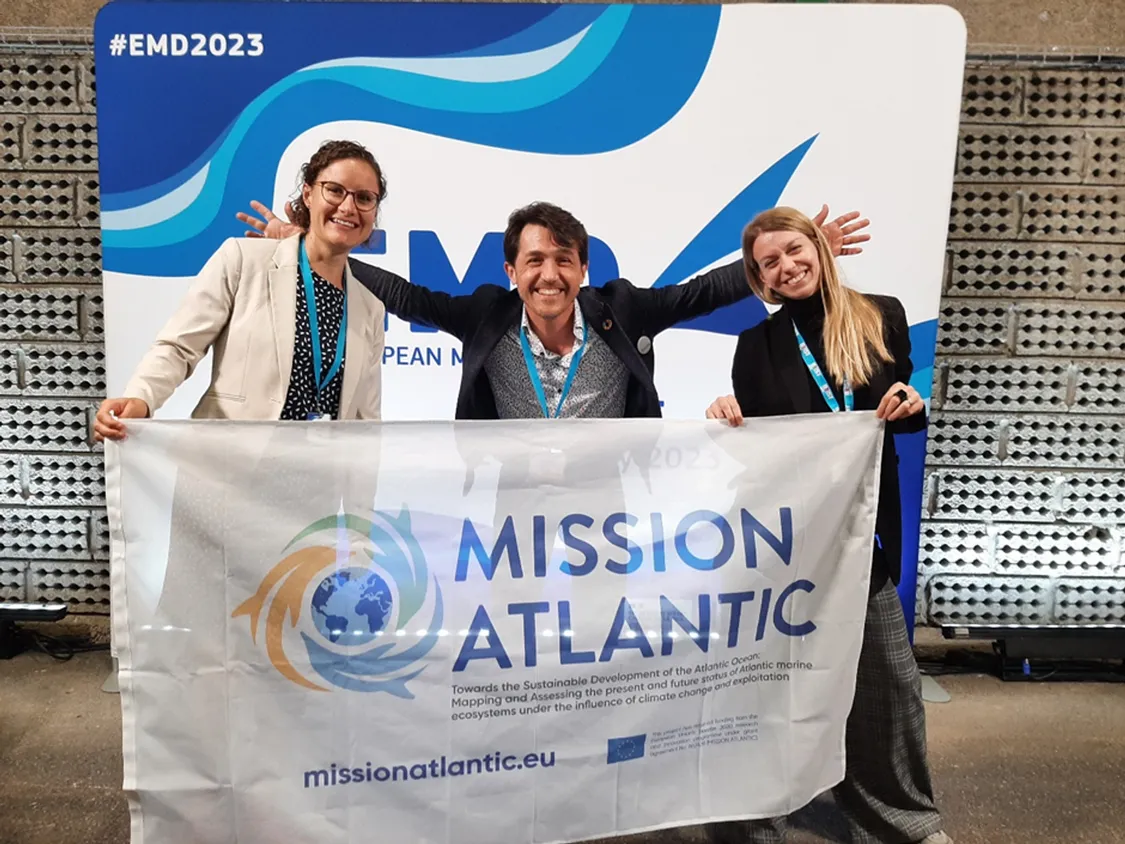 EMD2023 was an opportunity to connect with those involved in maritime research, development, innovation and policy. The event provided a platform for close interaction between stakeholders as well as to engage in and catch up on the current state of play on a broad range of issues, and to discuss ways of moving forward. This year, there was a special focus on sustainable Blue Economy. Towards these aims, which are in line with the Mission Atlantic target to 'map and assess the present and future status of Atlantic marine ecosystems under the influence of climate change and exploitation', synergies were found and connections established i.e., with PREP4BLUE, BLUEMISSIONAA, the EU Mission: Restore our Ocean and Waters and the Atlantic Assistance Mechanism.
A highlight at EMD for the dissemination of Mission Atlantic research outputs was the life demonstration via video and Q&A with Dr Jack H. Laverick (University of Strathclyde) of the Ecosystem Model for Marine Resource Managers "StrathE2E".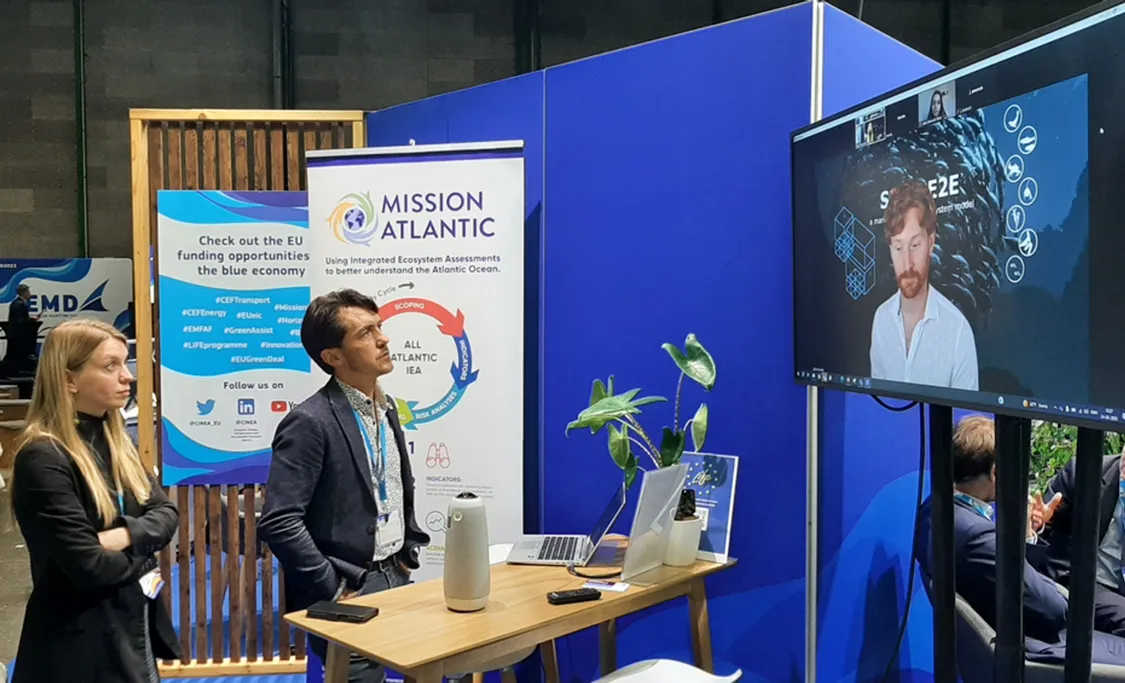 Key ideas for future demonstrations of mature Atlantic-wide IEA outputs include collaborating with #AllAtlantic sister projects to host a joint stand centered on the common topic of "Tools & Methods for Atlantic-wide IEA Implementation". The joint effort would integrate observation technologies, sensors, model simulators and synthesis of stakeholder input into one place. The next edition of the EMD will be held in Svendborg, Denmark in May 2024. MISSION ATLANTIC and AtlantECO, co-chairs of the #AllAtlantic cluster, pursue the idea to host a joint stand at the event.