Isadora Cord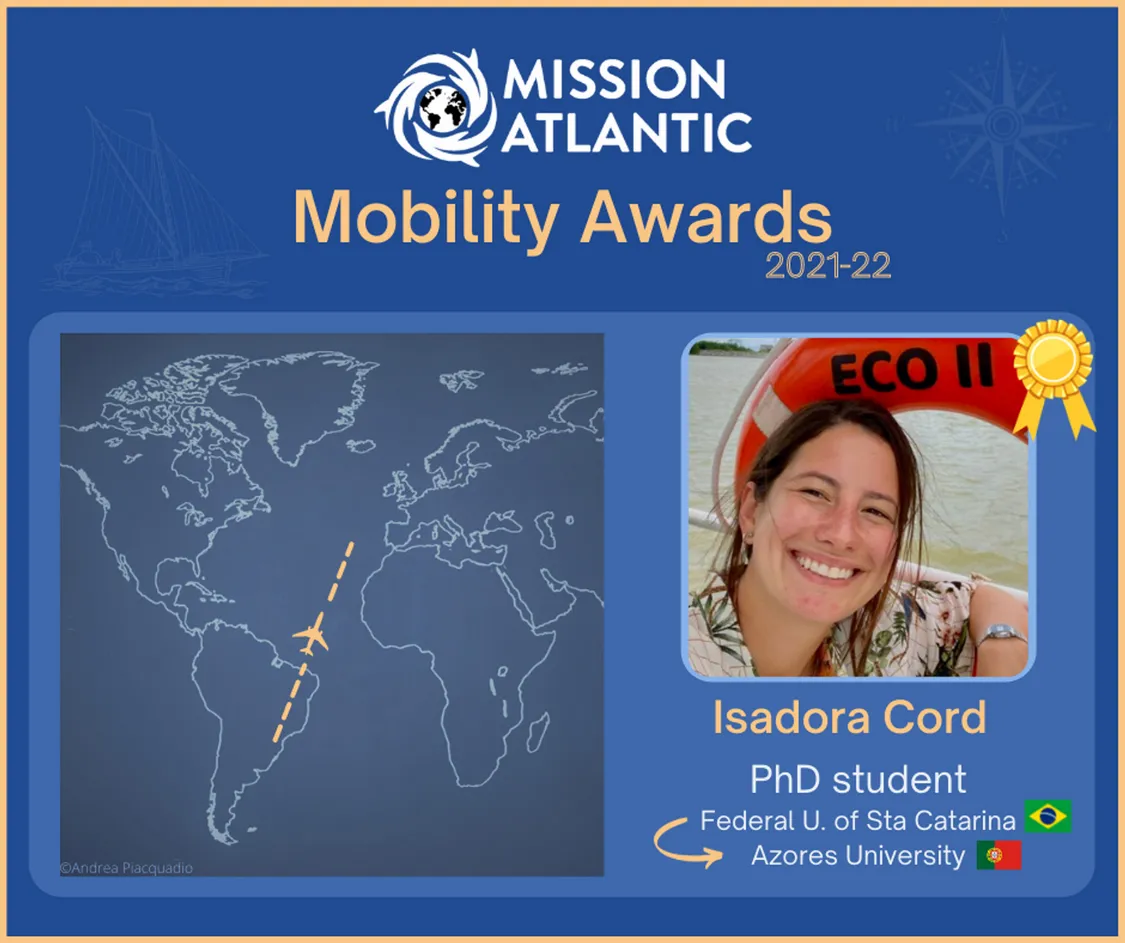 Olá a todos (Hello everyone!), my name is Isadora Cord, I am a PhD student under Prof. Dr. Sérgio Floeter's guidance at the Marine Macroecology and Biogeography Lab at the Federal University of Santa Catarina – Brazil. I'm very happy to have my proposal to the first MISSION ATLANTIC Mobility Call accepted, which means in a few months I will be joining Prof. Dr. Pedro Afonso at the Institute of Marine Research (IMAR), University of the Azores, Portugal.
My PhD thesis focuses on macroecological aspects of reef organisms on the Atlantic basin, such as biogeography, evolution, and connectivity at different Provinces, as well as on the mid-Atlantic ridge islands.
During this exchange period, I will be working alongside Dr. Afonso to upgrade geographic distribution databases of multiple taxa, advancing biogeography and connectivity understanding at the Atlantic basin scale. We will also improve a database of benthic organisms' percent cover (shallow reef benthic mapping), including islands like Canaries and Azores.
This international experience abroad will certainly improve my professional development as a marine biologist, as I will interact not only with Dr. Afonso's team but also with many other high-level researchers at IMAR.